Residential Interior & Exterior Lighting Consulting!!
One Call Home Handyman has in excess of 30 years' experience in the construction business and knows what good lighting can do to transform a residential interior or exterior space.

According to Lucy Martin, Design Director at John Cullen Lighting, "Interior designers have many tools at their disposal when it comes to creating interior and exterior design schemes. One of these tools, however, is quite often overlooked as people don't realize the potential that it has to transform a space. This tool is lighting and it has the power to make or break an interior or exterior scheme. Lighting can make a house into a home and will allow the personality of the owner to shine through. Without good lighting, the impact of all the other well-thought out details – sumptuous furnishings, opulent flooring, luxurious wall coverings, elaborate landscaping and exterior details – will be lost. So getting the lighting right is essential if we are to make the most of our homes".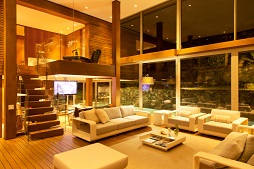 In addition, according to Lucy, "The clarity of natural daylight at its best is hard to replicate, although this does depend on where you live. For example, the quality and intensity of light at the North Pole (on a good day) and in the Southern Ocean is quite stunning. In more temperate climates, such as the UK, the weather affects how much true brilliant natural light we perceive. Thus we often view natural light as dull, grey and flat.

Artificial light comes in all hues and intensities. The fast progression of technological development in lighting at present makes it easier to try to replicate natural light. However artificial light has different properties and has a different role to play in our built environment.

The need for energy efficiency is driving our built environment towards harvesting of natural daylight, for example the huge rise in the use of glass in domestic dwellings. Artificial light can thus be used more sparingly.

Good lighting sets the tone and creates the atmosphere in a room. The key is to understand the use of that room and apply the relevant lighting to ensure it functions well. For example a laundry or utility room will be well served with glare free compact fluorescent, whereas a study will require particular attention to task lighting. An open plan living/dining/kitchen needs to have several different circuits of lighting, perhaps a mix of LED spots and low level floor washers, LED under-cupboard task lights, and mains voltage lamp light to create depth and texture in the space."

For more information, Click Here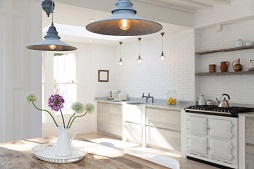 In addition, with the advent of new technologies, you can create the type of environment you wish by using different types of LED lighting that can generate any type of light you wish. These include soft white, bright white and daylight bulbs. You can turn your bathroom into a studio by including daylight bulbs to show the true beauty of your make up. In living rooms and dens, you can create a bright environment by mixing soft white and bright white bulbs to generate a soft glow on your accents but have enough brightness to see the character of your design. The choice of bulb creates the theme.
LED technology is also designed with energy and material savings in mind. Most LED bulbs use about one third the electricity of equivalent wattage bulbs and last about 35 times as long or about 22 years*.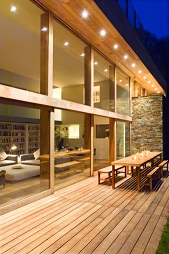 In short, lighting is what makes your home what it should be and our lighting professionals know how to make it so!!.
If you would like to get more information or want to see how we can help you turn you home into a palace with a lighting,
NOTE:
We charge a fee of $65 to come to your home or office, evaluate your interior and/or exterior lighting and make recommendations on how to best satisfy your every lighting need. This fee will be credited to you if utilize our service.
*Assuming 3 hours of use per day
If you do not wish to fill out our on-line form just:



If you happen to be outside the greater Houston calling area, call us toll free at 1(800) 606-9453.
NOTE: As general contractors,we subcontract all electrical, air conditioning and plumbing projects to licensed/master electrical, air conditioning and plumbing contractors. We do not perform this work, but instead have licensed contractors complete the work.